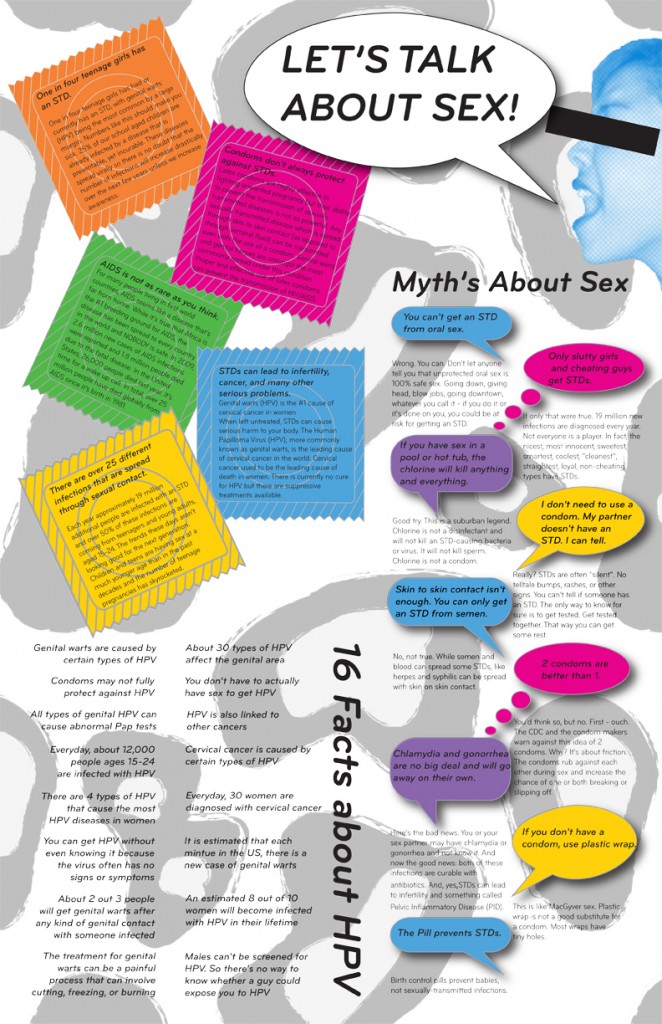 This piece was created for Momma's Hip-Hop Kitchen's Vol. 5: Be the Cure! event in Harlem, NY on March 3, 2012.
I created this 11×17″ infographic to raise awareness about sexual health among women. The title of the piece was
taken from Salt n' Pepa's song, "Let's Talk About Sex" and mimics the style of the early 90s hip-hop genere.