Check out the original interview here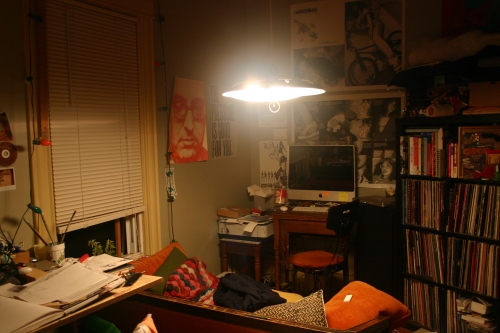 Very rarely does one run into a sophisticated lady with fly girl style in Minneapolis.  They're
a bit hard to come by since if found, Minneapolis then sends them off to a bigger city on the
coast to rub elbows with other fly girls.  Luckily for us, Christina "C-Rocka" Rimstad calls the
city her home, and proudly does so by working every creative aspect known to man (or woman).
Graphic artist, photographer, writer, party planner/promoter extraordinaire, and FRANK151
Minneapolis captain, there literally isn't anything the woman can't handle.  A graduate from the
University of Minnesota with a degree in Studio Arts Photography, Ms. C-Rocka has left her print
on various publications such as Vita.mn, URB Magazine, City Pages and the Start Tribune.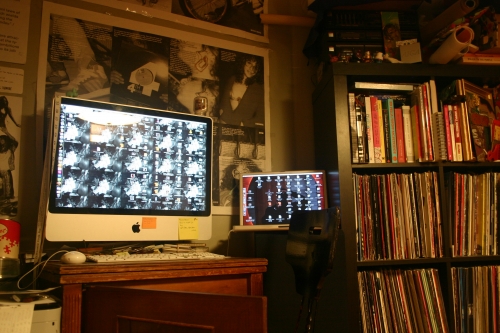 Having a curiosity for all things design and designers themselves, I asked C Rocka to give
FRANK a glimpse of her workspace, and more importantly, her closet.  The correlation
between an artists' workspace and where they keep their collection of duds can help draw
parallels between how they view themselves, and how they view their work.
The influence of hip hop and blues, a relaxed B-girl style with a nonchalant attitude and
cool sexuality, is what first comes to mind when standing in front of C-Rocka's closet.
Heading on to her workspace, the impressive vinyl collection, an Apple family, and a
dossier of print books, guard the vision boards and rough drafts of her big time projects.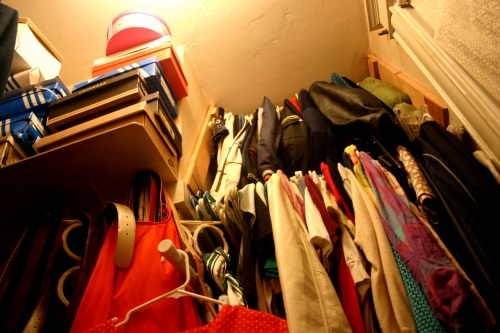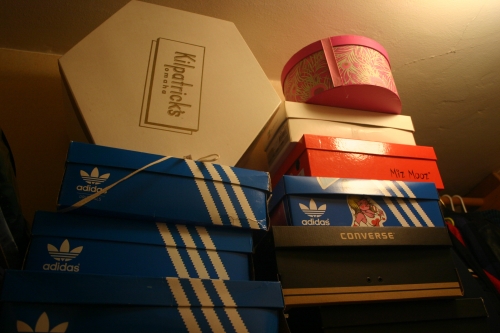 It's fairly easy to draw the conclusion that C-Rocka keeps her street cred (acquired from
many months of promoting parties for Scion) and art knowledge on the same page, blending
the lines to create something fresh.  From her side buzzed hair cut, hoop earrings, to Adidas
kicks and cropped jackets, she never slips on style.
Not allowing herself to be boxed into any specific category, C Rocka continues to keep her
schedule full with design (she's currently working on a project called Flossaholics),
writing (hello FRANK), and photography ( she's known to have a camera in hand when she
leaves the house). In addition to all her many talents, shelling out the finest mixes on the
internet is just the cherry on top.  It would be wise to get on her mailing list, as to receive
her coveted mixes, Monday through Friday. Rap, jazz, rock, punk, if it was ever produced,
the woman will get it.  This is no joke…and neither is she.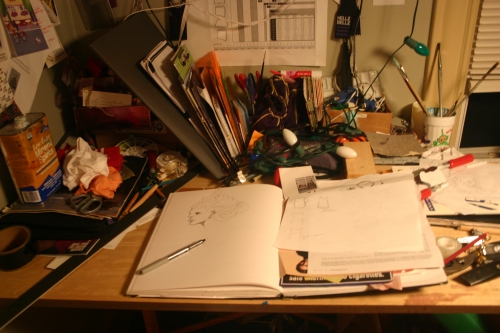 Visit link below for more on the artist:
Jet to Intermedia Arts for the B-Girl Be Exhibition 2010 to view original work by the artist:
B-Girl Be Exhibition 2010
Opens August 19th
Intermedia Arts
2822 South Lyndale Avenue
Mpls, MN
*Photography courtesy of Christina "C-Rocka" Rimstad